Nursing Home Ventilator Care Services
Brookside Multicare Nursing Center offers high-quality ventilator care services for patients who are dealing with chronic respiratory problems. Our nursing home ventilator care services are available if you or a family member are looking for a short or long term ventilator care services.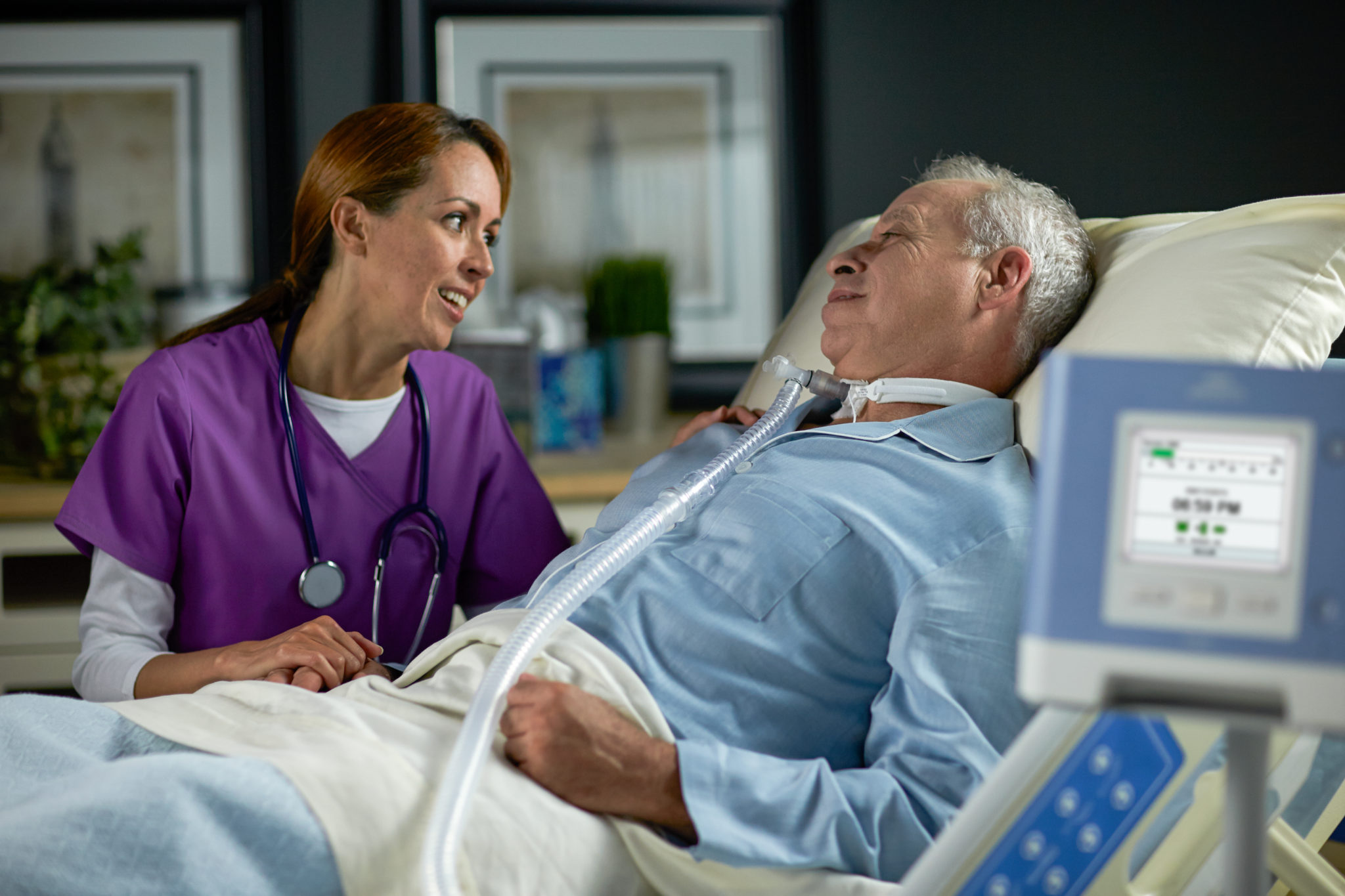 A ventilator is a machine that supports and assists your breathing. Ventilators help get oxygen into the lungs and remove carbon dioxide. It makes breathing possible for people who have lost the ability breathe on their own.
Some patients may need ventilator care because of treatable conditions including infection or malnutrition. In these cases, patients can be weaned from their dependence on a ventilator.
Other patients have chronic and long-term respiratory failure that is an irreversible problem. In these circumstances, we provide compassionate care and ventilator monitoring to ensure that residents enjoy maximum quality of life.
Ventilators are meant to:
Get oxygen into the lungs

Remove carbon dioxide from the body

Help people breathe easier

Breathe for people who can't breathe on their own
Our ventilator care services enhances the quality of life in patients who are ventilator dependent. We have a team of highly qualified pulmonary care specialists providing services that includes administration of oxygen, management of mechanical ventilators, administering drugs to the lungs, monitoring cardiopulmonary systems, measuring lung function and weaning.