Short-Term Physical Rehabilitation Center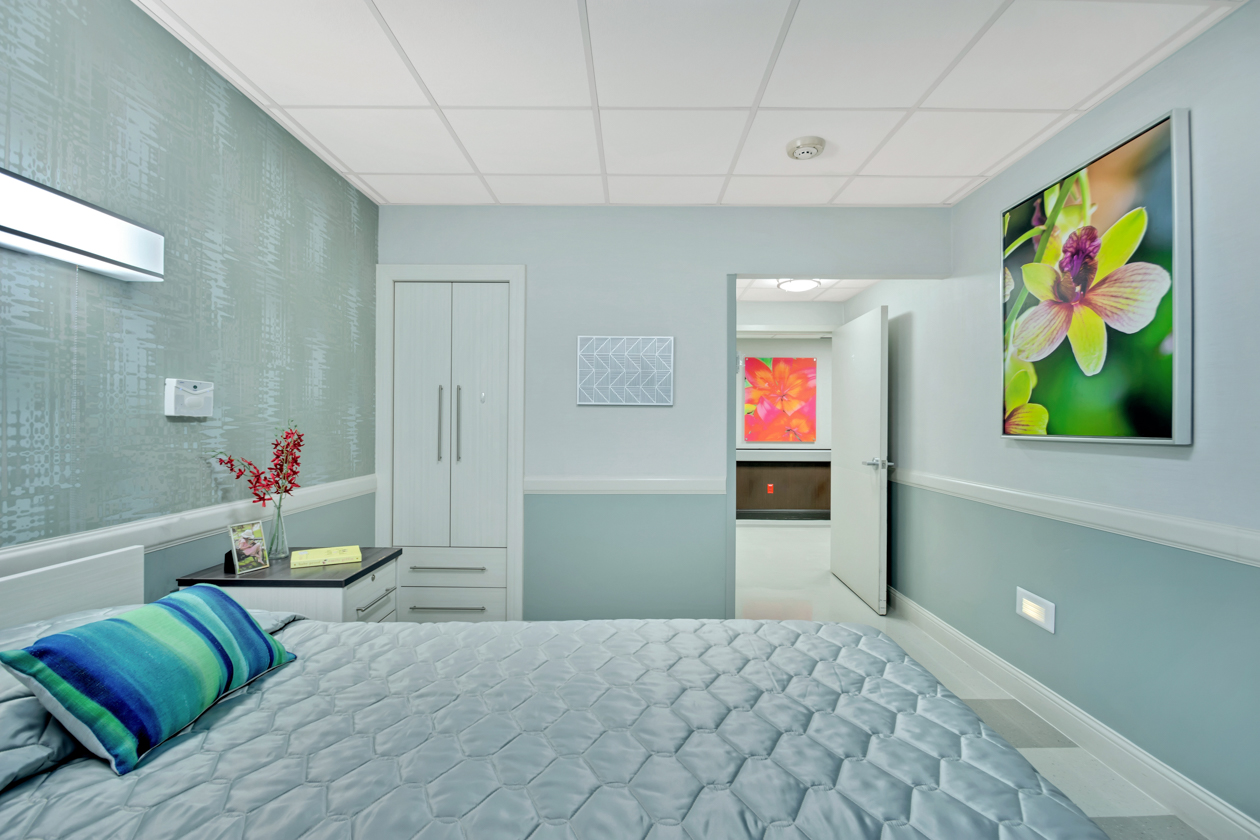 Brookside Multicare Nursing Center is a post-acute rehab facility located on a 24-acre campus in Smithtown, New York, delivering world-class care while focused on incorporating the most advanced therapies and technologies to help patients recovering from surgeries, illnesses, and accidents experience the best possible outcomes.
If you or a family member has been hospitalized for an acute illness or surgery, orthopedic joint replacement, injury, stroke, or cardiac event, and requires more time to recover before returning home, our short-term rehabilitation program can help.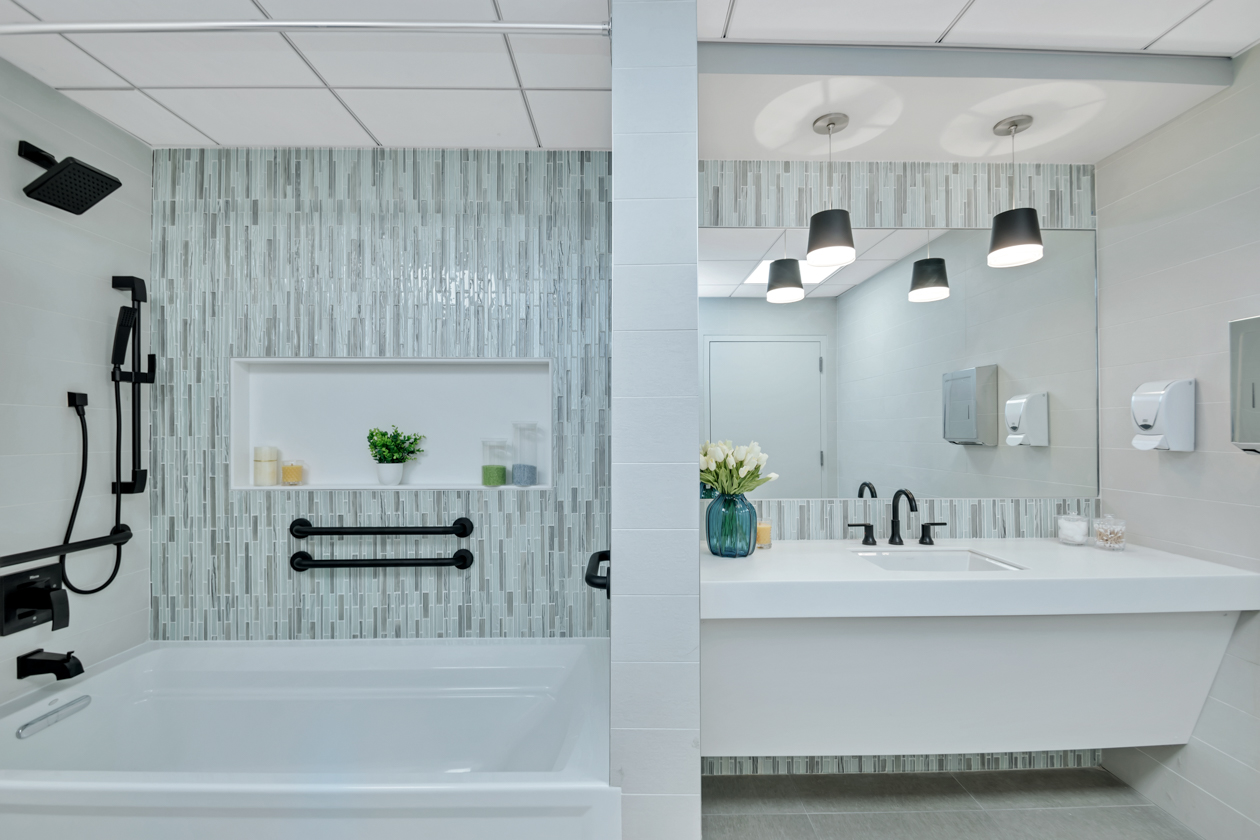 Our rehab team includes physical, occupational, and speech therapists who coordinate to create an interdisciplinary program tailored to each resident's specific needs, all with an end goal of helping each resident return to their regular daily routine as soon and safely as possible.
The residential environment provides inspirational panoramic views of its natural scenery, and newly installed apartment-style living units make each stay as comfortable as possible.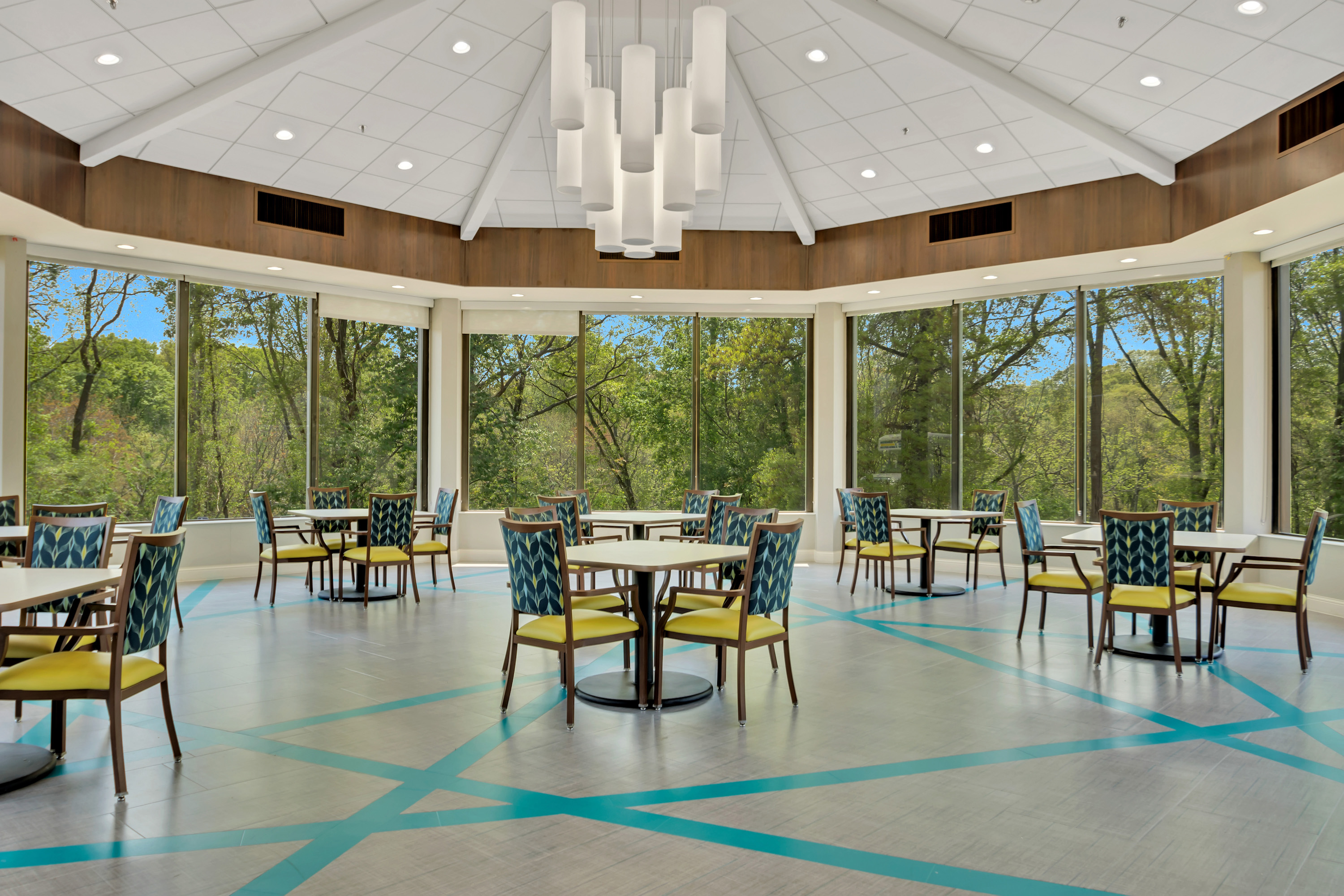 In addition to scheduled physical therapy sessions, our supervised open gym is designed to help residents regain their full physical abilities and return to their normal daily living quickly. Open six days a week, the state-of-the-art facility is equipped with the latest technology, and therapists employ advanced tools and equipment in working with patients, including:
Omnistand Dynamic Balance System

Synchrony Dysphagia Solutions

Omni Virtual Rehabilitation System
Patients benefit from around the clock, high-touch care with a high-tech treatment component. Progress is monitored and treatment is modified as appropriate. The ultimate goal of Brookside's Short-Term Rehabilitation Program is to ensure patients maximize their functional abilities and return to their homes following discharge.
Contact us for more information about our Short-Term Rehabilitation Program or other available services.