Dementia & Memory Care Facility
There comes a time in the life of every dementia or Alzheimer's patient when they require more care and supervision than can be provided at home. In such situations, memory care facilities are the best options because, as a person's dementia advances, care requirements become more complex and around-the-clock care is often necessary.
As a caregiver, questions to ask and issues to consider in determining when it's time to move a loved one into residential care, like that available at our facility, include:
Is your loved one's safety at home in danger? Is your safety or health as a caregiver at risk?

Are your loved one's needs beyond your abilities?

Are you becoming increasingly stressed, impatient, or irritable? Are you neglecting other facets of your life?

Would the social interaction and structure provided by a care center benefit your loved one?
Ultimately, the decision to move a loved one into a memory care facility needs to take into consideration the health and well-being of all involved parties. Experts suggest that for the transition from home to a facility to be most successful, it should feel comfortable and home-like, providing both privacy and plenty of opportunities for social interaction with other residents as well as 24/7 care and access to necessary medical care and attention. Staff must be specially trained to meet the needs of dementia patients, and staff-to-resident ratios should be lower than in other long-term care environments.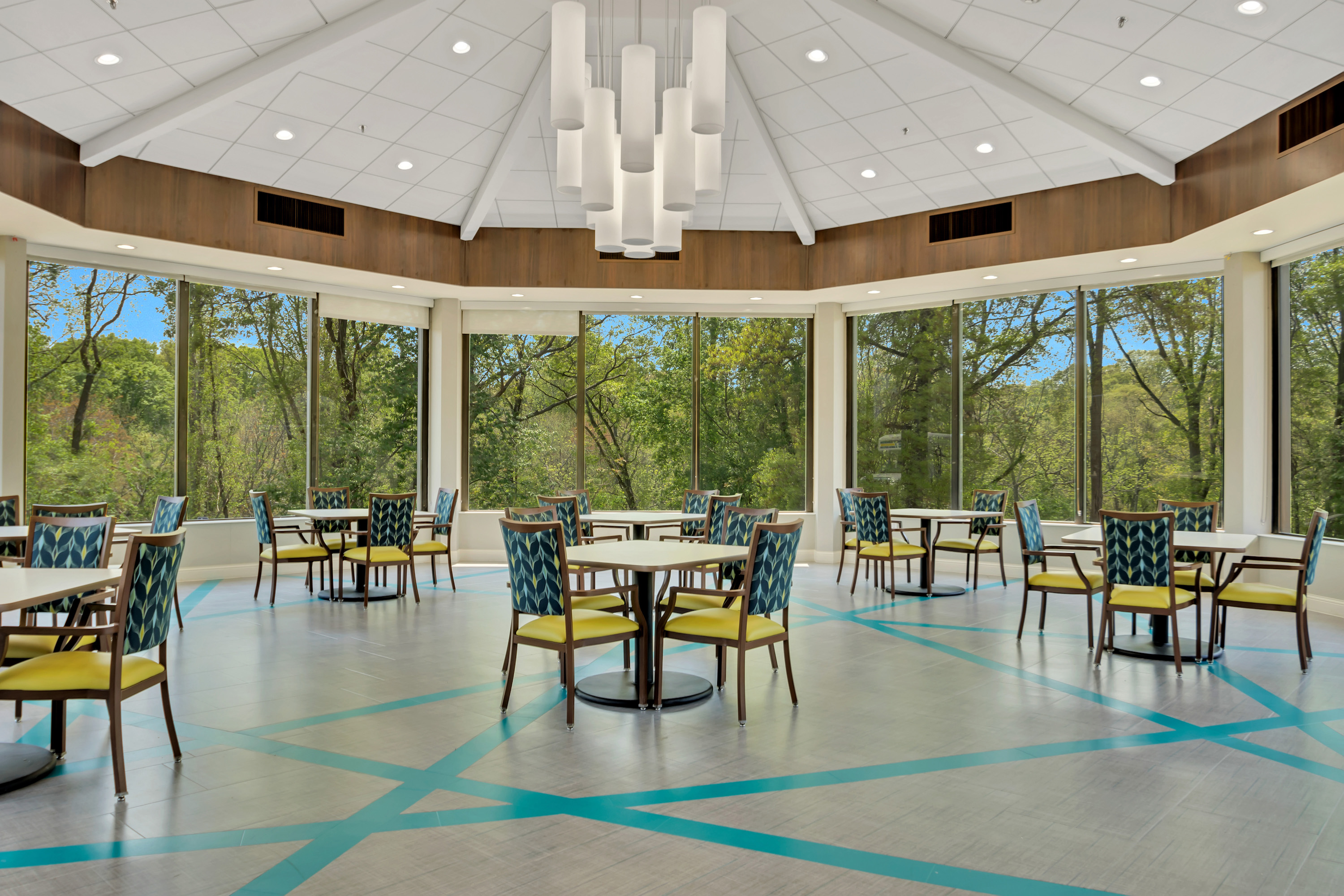 Not only does our facility meets all of those objectives, it has recently been completely remodeled. Located on a sprawling, 24-acre campus in scenic Smithtown, Long Island, we deliver elite level care with genuine compassion. Accommodations include spacious private and semi-private rooms, several outdoor patios and dining areas which provide residents with comfortable and inspirational settings within which to live their best lives.
Other factors we offer or encourage to ensure residents remain healthy and happy include:
Family involvement in care planning.

Activities and programming organized and arranged to meet the needs and interests of a wide range of resident abilities.

Transportation of offsite appointments and shopping.

Physical, occupational, speech, and recreational therapies.

Complete personal care services and a diverse menu of healthy, nutritious meals.

Unique design elements to assist dementia patients in navigating their way around the unit, including directional indicators.
For more information on how we can help you and your loved one live better with dedicated memory care, please contact us.